October 28th & 29th 2023 | Hotel Post Velden – Carinthia – Austria
| This is a 5-round Store Championship Tournament where the first prize is an invite to the World Championship!

Schedule
saturday, October 28th
9:00 am – doors open
10:00 – 12:30 – round 1
12:30 – 13:30 – lunch break
13:30 – 16:00 – round 2
16:15 – 18:45 – round 3
sunday, October 29th
9:00 am – doors open
10:00 – 12:30 – round 4
12:30 – 13:30 – lunch break
13:30 – 16:00 – round 5
16:30 – award ceremony
Registration
All players must register in advance for the event by booking a ticket, and then submit their army lists by October 18th 2023.
The following is required for a complete registration:
It is important to upload your army list to longshanks.org as well because the tournament will be organised on this website. There you will find the pairings and your opponents' army lists.
entry fee: € 25.00
catering package: € 64.00
This fixed payment covers a two-course-menu for lunch on both days in the hotel owned restaurant 'Wrannissimo' & non-alcoholic beverages during the tournament. Please let us know in advance if you have any special wishes or food intolerances (enter at the textbox "Anmerkungen zur Bestellung" at our webshop!)

Please purchase your ticket from our Webshop! [click here]
army list: to the e-mail address above by October 18 at the latest. This includes the command cards and mission cards. The best way to do this is with the online army builder "Tabletopadmiral".
Prizes
We will be using the official SWK14 – Star Wars: Legion Store Championship Kit.
This means the first-place finisher will receive an invitation to the STAR WARS Legion World Championship 2024 at Adepticon (Illinois, in March 2024).
Please note: This is an invite for participation only. It does NOT include flight nor accommodation.
All players will receive promo cards and top 3 a set of dice on top of this.
Based on the number of participants additional prizes will be given.
Location & accommodation
The tournament takes place at ****Hotel Post – Wrann in Velden am Wörthersee.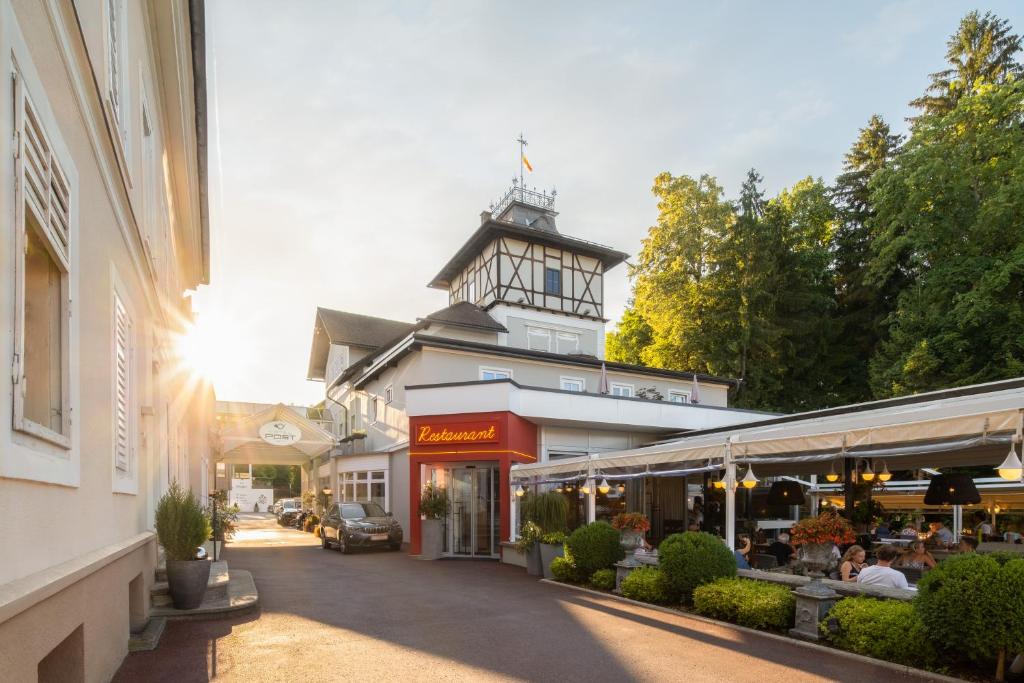 Hotel Post – Familie Wrann
Europaplatz 4 – 6
9220 Velden am Wörthersee / Kärnten / Österreich
In case you are in need for an accommodation we recommend to book a room at Hotel Post. There will be a special price for participants. In your confirmation of registration you will find a discount code. You can book your rooms HERE. Use the code on checkout.
There is a free parking lot directly at the hotel.
Meals
The catering package includes lunch on both days: this will be a 2-course-menu with choices at the hotel owned restaurant Wrannissimo.
The restaurant can be reached within seconds from the event location.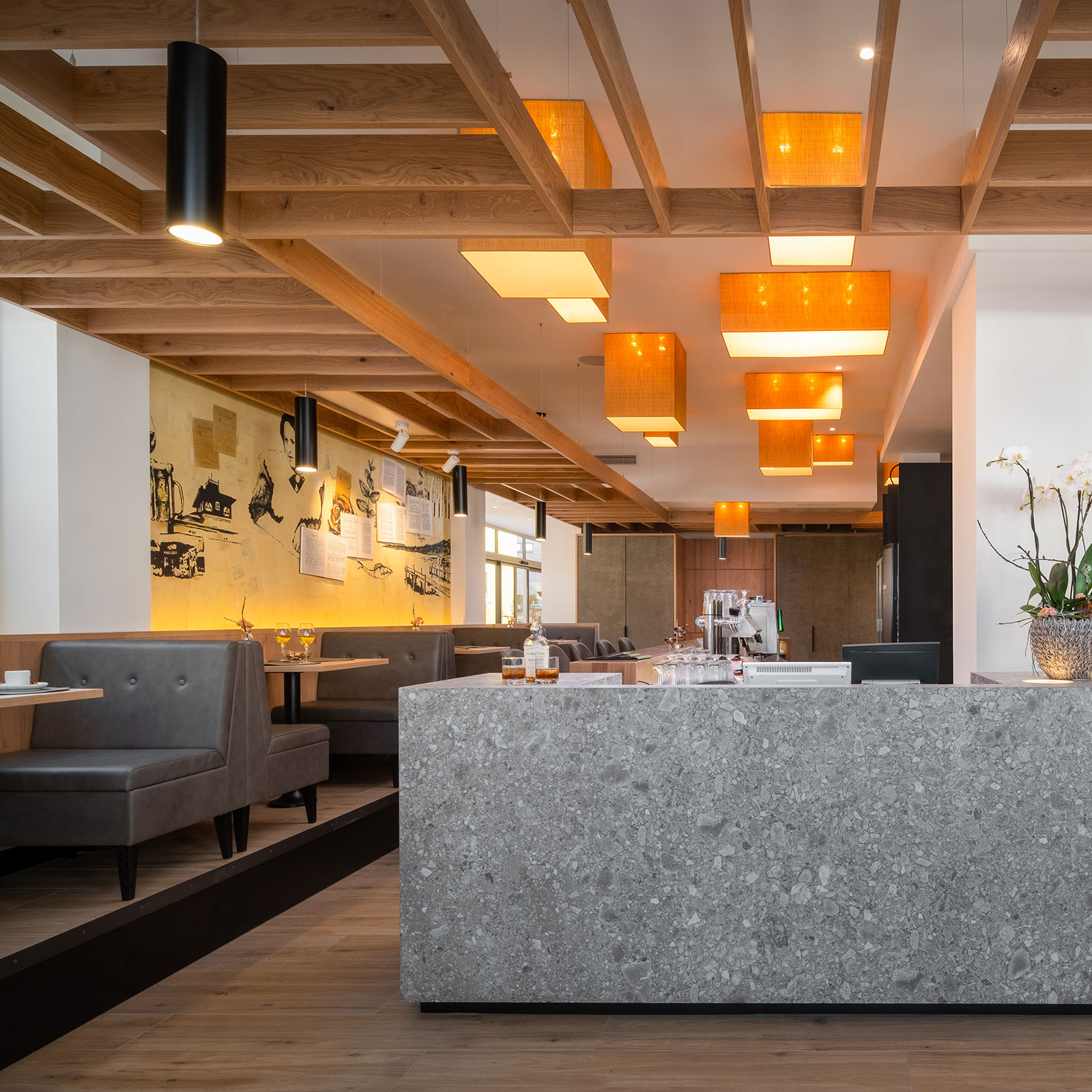 Included in the catering package are coffee and non-alcoholic beverages on the tournament location.
Alcoholic beverages, Snacks etc. are not included, but are available at the restaurant. The restaurant will be open until 9:30 pm. In walking distance to the tournament location you can find a supermarket and other restaurants and bars.
Rules
legal units:
All units for which there are official rules and models one week before the list is submitted may be played.
Alternative models are allowed. However, the original cards must be played and alternative models must be authorized by the organization. Please send photos to fabian.grosinger@gmx.at!
The tournament is played according to the current Core Rulebook Version 2.5 and Organized Play Event Document.
There will be 5 swiss rounds of 150 minutes with no top cut.
Your army consists of a maximum of 800 points from one faction, as well as 12 battle cards (each with 4 objective, deployment and condition cards).
🎨 There is no obligation to paint, but there will be a painting price!
Bring
Your army with all fully built models, plus tokens, cards and measuring tools needed for a Star Wars Legion game. Proxies are not allowed!
Please include two printed army lists – one for your opponent and one for yourself.
If someone wants to use a chess clock, they are welcome to do so. However, this person must bring the chess clock by themselves, no chess clock will be provided by the tournament organization. (The opponent must accept the other player's wish and also play with chess clock)
Cancellation
As soon as the army list and entry fee are transmitted, we consider your registration as complete.
If the ticket has already been purchased and your participation is canceled before October 18th, you will get your money back. If cancelled after that date there will be no refund.
Contact
For rules questions please contact: fabian.grosinger@gmx.at
Additional questions concerning the event: office@hivegames.at
---
FAQ
What do I get for my money?
The majority of the entry fee is used for the rent of the location. With 16 players we reach the break-even-point. As soon as there are more than 16 participants there will be a bigger prize pool.
The catering package covers lunch on both days and coffee and other non-alcoholic beverages on the location.
The organisation team does their work voluntarily and without payment and with the support of Hive Games Klagenfurt to keep the costs for you as low as possible.
I want to book a room or have some question about the accomodation.
Please book your room directly at Hotel Post. The best way to do so is their website: Online-Buchungsformular auf der Webseite. Please use the discount code you find in your confirmation of registration mail to get a discount.
For any information concerning the hotel there is a FAQ on their website.
Is it okay to join this event when you are quite new to STAR WARS Legion and/or never played in a tournament?
Newbies and experts alike are welcome, there is no restriction to participation. If you have mastered the rules and if you can bring all the required materials we mentioned above, nothing speaks against your participation.
If you are unsure about how this whole thing works or if you have any questions, feel free to contact us via office@hivegames.at!